HELPING YOUR BUSINESS
Striking images for a low price!
Do you have an online store or are considering it?
One of the most daunting things to getting it done is good quality photos of your products...whom to use? How much will it cost?
And we know these photos are important - online shoppers make an immediate value judgment based on the look and aesthetic of your product.
Your product images are the first thing they'll see about your brand so if your photos are of low quality, there's a huge possibility that they will ignore your brand.
That's why we'd like to share this service we discovered: Square Up
This is how it works according to their website: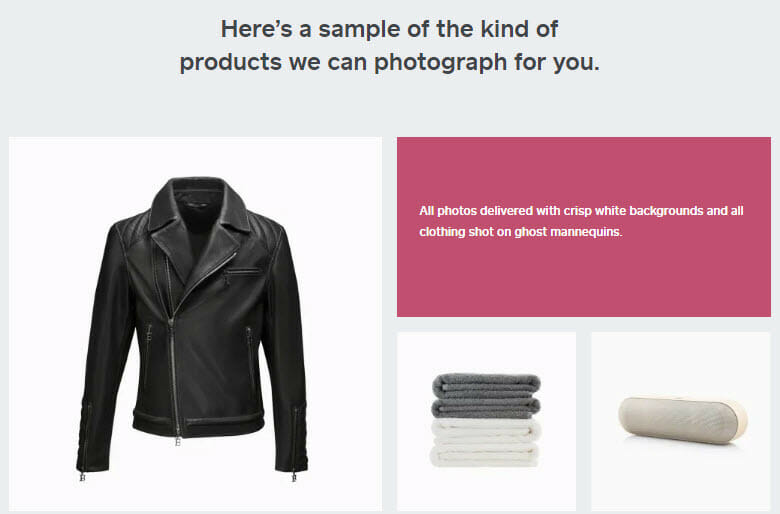 Quick website and marketing tips with Dave Braun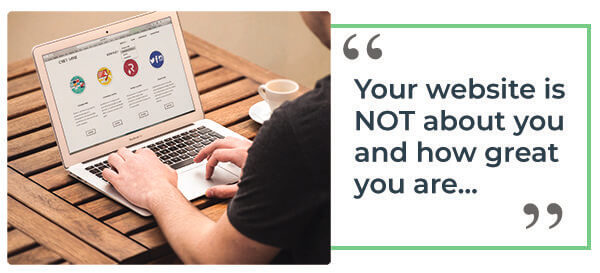 Your website is NOT about you and how great you are - it's about being clear on problems you solve for your customer.
People wake up thinking about themselves and their problems and how to solve them. For example, Dave has six patents, but how does that help you? Now if I say I have six patents because I love solving problems for companies and people, helping them and their businesses, that's making it about them.
Our team lives by this mission that is about you:
We serve super busy entrepreneurs who value growing their business over figuring out the technical stuff.
A book we're reading this month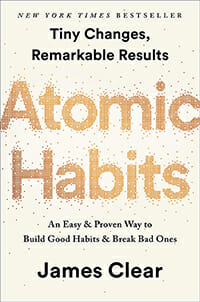 We're reading the book Atomic Habits by James Clear. There are a few great points to bring out:
Your habits to your life are like what compounding interest is to money; you don't see much change immediately, but stick with them, and over time you'll reap a HUGE benefit (or detriment depending upon your habit.
Goals are fine, but to actually accomplish them you must have a system in place and the required habits to get those desired results; thus, you do not rise to the level of your goals; you fall to the level of your systems.
Focus on the IDENTITY behind the goal and not the goal itself. For example, the goal is not to read a book, the goal is to become a reader.
Habits are the key to changing your identity. Each time you read a page of a book, you are a reader. So then keep reading!
So how to change your identity? Do these two things:
(1) Decide the type of person you want to be.
(2) Prove it to yourself with small wins. Continuously.
Atomic Habits is definitely a worthwhile read and study.
Security Issues and Updates
Spam alert!
The number of spam infiltrating form submissions and sign-ups is getting overwhelming as time passes by. Even captchas aren't enough to keep the spam off of websites.
Since we've seen an uptick and have heard from several of you, in the last couple of weeks we've added an additional software layer to protect your website from unwanted spam. Here's an example from one of the websites we host: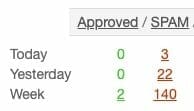 We are still observing the effectiveness of it, but so far so good!
The Site of the Month
www.shadowfaxroofing.com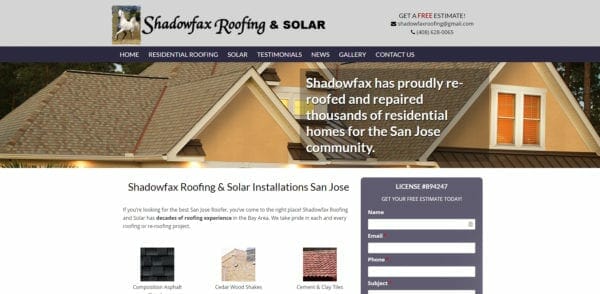 If you're looking for the best San Jose Roofer, the folks at ShadowFax Roofing are the best.
They have decades of experience and have proudly re-roofed and repaired thousands of residential homes in San Jose, Campbell, and the surrounding areas.
Their expert roofing team has extensive knowledge in wood shakes, asphalt shingles, concrete tile, clay tile, PVC and TPO single-ply membranes, as well as, solar panels, solar energy and photovoltaic.
In the site, we've done several important things:
Clear Call-To-Actions (CTAs) above the fold and elsewhere so that potential clients that go to their site can easily call or email them
Yelp review integration
Extensive information about all the products they offer
A simple yet effective photo gallery
If you want to check out their services visit: https://shadowfaxroofing.com/
Have a great rest of the month, and let us know how we can help you!