We make YOU look AWESOME!
You deserve a great, modern, up-to-date feel so that when people visit you online, they say, "Wow, I want to do business with them!"
See how we've done that for many clients in the examples below - we can do that for you too!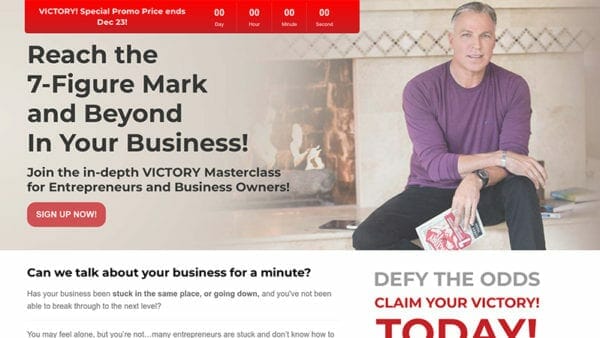 The Challenge: We needed to produce a mini sales funnel for Larry Broughton for his VICTORY Masterclass. We needed to create the version where people ...