Summary
Imagine almost any situation where two or more people are gathered—a wedding reception, a job interview. What do these situations have in common? Small talk.
How to turn small talk into smart conversation
Imagine almost any situation where two or more people are gathered—a wedding reception, a job interview. What do these situations have in common?
Almost all of them involve people trying to talk with each other.
But in these very moments where a conversation would enhance an encounter, we often fall short.
We can't think of a thing to say.
Here are a few easy tips to convert small talk into smart conversations:
1. Ask for stories, Not answers.
For example, instead asking "How are you?" try "What's your story?". Instead of "What line of work are you in?" try "What's the most interesting thing that happened at work today?".
One of Dave's favorites is "What is exciting you most about your life right now?" Of course, instead of life, you can say family, business, church, team, etc. Use the context of the moment to adjust.
Now if someone says "Nothing", you probably want to avoid spending too much time with that person!
2. Break the mirror. Do not repeat or just agree with whatever they say, 
Mirrored Example:
Dave: It's a beautiful day!
Claudia: Yes, it is a beautiful day!
Non-mirrored example:
Dave: It's a beautiful day!
Claudia: They say that the weather was just like this when the Declaration of Independence happened...
- or -
Claudia: Yeah, to feel the sun on my skin reminds me how lucky I am to be alive!
Saving thousands through AppSumo.
Appsumo is a software marketplace that we've been using for a while now, and we've purchased several pieces of software that have helped streamline our business AND avoid monthly costs, as normally the deals are one-time fees only.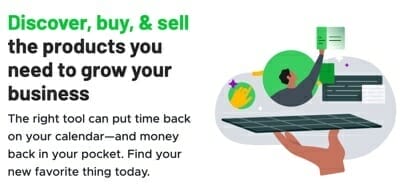 The companies sell on Appsumo to bring in cash to allow them to invest more in their platform.
Here are a few deals that we've purchased and it's saved us thousands of dollars over the years:
NiftyPM: we use this instead of Basecamp, saving us $1000/yr.
EWWW Image optimizer: we use this to compress images on sites and provide amazing speed results on some of our sites (we're still implementing it).
Book Like a Boss: when you go to schedule on Dave's calendar, you're using this tool.
There's more that we've done and we'll provide a few recommendations each month for deals to try, that you might be interested in.
For example, we're looking at Wisecut to allow us to more quickly edit our videos.
We'll be updating you with ones we think are worthwhile...and of course our process for figuring that out!
Here's our affiliate link if you're interested in checking out some of the deals: http://fbuy.me/v/dave_2564
1Password Users can now SECURELY share vaults
At Pro Website Creators, we use 1Password for our password manager. There are several things we love about it, including the ability to create vaults and adjust who gets to access each vault, and how it handles two-factor authentication.
A new feature they came out with is Item Sharing:
1Password customers can now securely share virtually anything in their 1Password vault with anyone – even if the recipient doesn't use 1Password.
For example, you can easily establish a "backup" person or company in your business, even if they don't use 1Password.
Copy/Pasting is now a thing of the past thanks to this new feature. All you need to do is generate a link and send it to your team members, family members or friends. It's that easy!
- By default, the link expires in seven days, but you can also choose to let it expire after 30 days, 14 days, one day, one hour, or after a single person views it. you can also choose to let anyone who has the link view the item, or you can restrict sharing to only the people whose email addresses you enter.