HELPING YOUR BUSINESS
Quarterly Phone Calls
Beginning this month, we're trying something new. Dave will be calling you this quarter to ask a couple of quick questions and see if he can offer you any help or guidance in your business.
The calls are only meant to take a few minutes.
It will kinda be like a mini "jam" session that he does with military veteran entrepreneurs at the IVMF EDGE conference every year.
It will be awesome!
9 Success Habits of Wealthy People That Cost Nothing
Rise up early
Waking up early gives us time to be proactive during the day. Instead of cramming to get things done, we are able to finish tasks at our own pace with reduced stress.
Successful people who follows this: Ex. President Barack Obama, Jack Dorsey
Meditate
Taking care of your body and mind by relaxing is a good way to improve your chances of success.
Successful people who follows this: Oprah, Rupert Murdoch
Network
Networking can lead to people performing better at work and increases the chance of landing a job.
Keep yourself occupied
Successful people are rarely idle.
Successful people who follow this: Elon Musk (works 80-100 hrs/week), Robert Moses (60-65 hrs/week)
REMINDER: List things to be grateful for
As the new year unfolds and we list down the goals we want to achieve, we might end up overlooking what we currently have in our lives at the moment.
So if you want to improve your outlook and be more positive, start by being a grateful person!
Kenton Beshore, the former lead pastor at Mariner's Church in Irvine, points out that studies say to do the following:
(1) Write down three things you're grateful for
(2) Tell someone about it
(3) Do this both morning and night
You can start with this list:
The struggles that brought you to this exact moment in your life
Food
Family
Life
Good health for you and your loved ones
Simply having the ability to enjoy food and other physical sensations
Ability to give and receive love
New beginnings
What are the other things you're grateful for? Write them down on a sheet of paper and reflect. Then tell someone about it!
Security Issues/Updates
Thief Stole Payroll Data for Thousands of Facebook Employees
Personal banking information for many Facebook Inc. workers in the USA were stolen last month from an employee's corporate hard drive.
Information such as names, bank account numbers, social security numbers, compensation information, salaries, etc., were stolen.
According to the investigation, the Facebook employee who got robbed wasn't supposed to take the hard drives outside the office.
That's basic security lesson number 1: DON'T DO SOMETHING STUPID! THINK! 😀
Sorry to be blunt, but if you have the same username/password over multiple critical accounts (like banking, email, social media), that's not being the wisest, and you're only asking for trouble.
THE SITE OF THE MONTH
www.goodjujuclub.com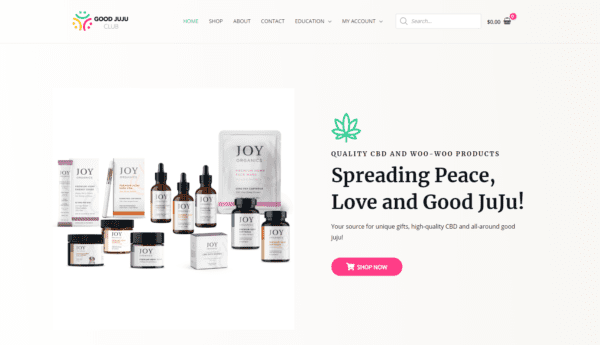 Founders Karen and Claudia are life long friends who promote the importance of being happy and staying in a positive vibe. That's the reason why they came up with GJC.
GJC is not just about products that create a good vibe – it's about community, service, healing and the law of attraction. They want to spread good juju wherever and however they can.
Visit goodjujuclub.com for more information.
Have a great rest of the month, and let us know how we can help you!