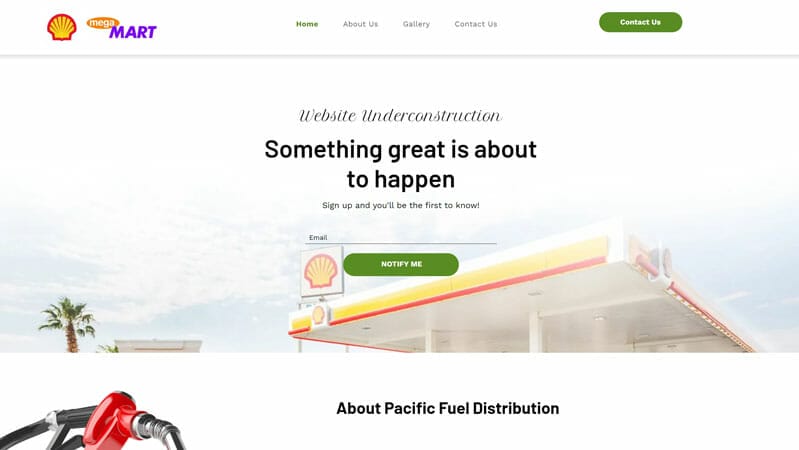 The Challenge:
The KA Enterprise team, the team behind Pacific Fuel Distribution, needed a simple site quickly, and signed up for our "one-week website package".
This project consisted multiple custom graphics work, where we took what they had and enhanced and tweaked it, and we made a custom template for them.
Several key things happened to ensure a smooth process, delivering what the client wanted:
Our custom intake form was filled out very well.
We received the assets from them quickly after they received our content requirements document.
The client responding fast to our designs and gave great, quick feedback so we could finalize it quickly.
A great site resulted that exceeded the client's expectations!
The Result: